Research
I direct a research laboratory in Psychology and Neuroscience at New York University.  I work with a group of amazing students, postdocs, and other trainees. Our research focuses on understanding the why and how of human decisions. We are specifically interested in planning, social decisions, working memory, and perception. My Google Scholar Citations page has my scientific papers.
Teaching
I have developed and taught many courses. I am particularly proud of From illusions to inference and Psychological science and society. I have taught the graduate-level course Bayesian modeling of behavior as a short course/tutorial in many places. I have been involved in several initiatives to improve the quality of teaching and mentorship in my departments. I am currently the Director of Undergraduate Studies in the Department of Psychology at NYU and the co-program director of the NYU Training Program in Computational Neuroscience.
Mentorship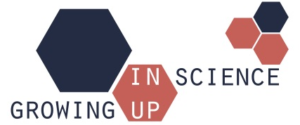 I co-founded and currently lead Growing up in science, a global network of mentorship events at universities and research institutions, in which faculty members and others tell their life and career stories with an emphasis on struggles, detours, failures, and sources of insecurity. Common topics include dealing with expectations, impostor syndrome, procrastination, luck, rejection, conflicts with advisors, work- life balance, and the challenges faced by underrepresented minorities, but these topics are always embedded in the speaker's broader narrative. Read more in The stories behind a CV.
Activism

I am the co-founder (with Diane Geng and Sara Lam) and chairperson of the Rural China Education Foundation, which attempts to improve the relevance of education in rural China to children's lives. We invest long-term in a small group of rural primary school teachers who are rooted in the communities of the children they serve and who strive to make education more student-centered and community-based education. These teachers develop and teach their own curriculum. Want to see how they do this? Check out these videos.

I am a founding member of the Scientist Action and Advocacy Network. Our members are doctoral students, PhD-holding research scientists, and professors who donate their skilled labor and expertise to our partner organizations (usually local non-profits). We compile brief, targeted literature reviews, and analyze pre-existing data. We can also serve as guides to particular domains of scientific knowledge. Our partner organizations work in juvenile justice reform, environmental regulation, environmental justice, vaccine advocacy, and other areas.
Art
I have had the privilege of collaborating with some inspiring artists. I was the science consultant for Jody Oberfelder's The Brain Piece. As part of this project, I was also a dancer in the short film Dance of the Neurons (my IMDb entry). I worked with visual artist and creative director Aaron Duffy on an illusions course, on Illusions for a Better Society (also with Lake Buckley), and on Vote with your Tote (also with Papel & Caneta).
Chess
I am a Master of the world chess federation FIDE, with an (inactive) rating of 2324. Find selections of my games here and here. I also enjoy xiangqi, go, and pretty much every board game in which luck does not play a big role. Some of our research is about how people think ahead in strategic games. I wrote an opinion piece for Chessbase about the role of innate-ability beliefs on the underrepresentation of women in chess.
Other listings and activities